Posted on 19th Jan 2021 @ 10:51 PM
If you are looking for a powerful device to be used for jamming the cell phone or mobile phone signals in the place like the exam rooms, churches, temples, gas stations or any other places you need to be quiet or where the mobile phone is prohibited. Just go ahead this hot online store www.jammerinthebox.com, pick one high quality cell phone WIFI Bluetooth signal blocker up to your cart, you will love the high power one! And at the same time you will be amazing about its multifunctional usages.
Look at this hot product 10 Antennas 12W Powerful 3G 4G WiFi Bluetooth LoJack UHF VHF GPS Mobile Phone Signal Blocker, from its name, you can judge its powerful functions, right! It can not only block mobile phone signal, but also the WiFi Bluetooth LoJack UHF VHF GPS signal at the same time. This is what the high power device attracts us.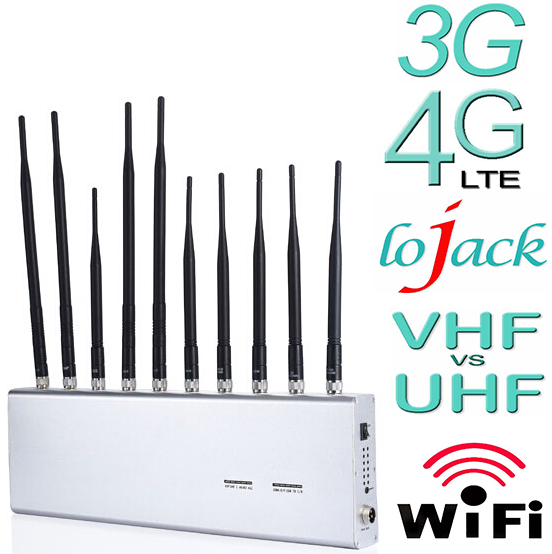 With the latest design and good cooling system with cooling fan inside, the working temperature of this device won't be high so that the device can keep in good condition and work for you for a long run. Another big merit of this high power signal jammer is that you can adjust or turn off any single band without influencing the other bands operation. That is to say, when you need to cut off the cell phone signal, you can turn on the band of the cell phone signal jammer. And if you need to cut off the GPS tracking device, you just turn off the phone one and turn on the GPS one as you need. Apart from this, this device can be used in the car directly since owning a DC5V 12V car charger, which is really convenient for the people who want to use such kind of device in their cars.
Where you can find such high power multifunctional jammer device? Welcome to our store and you will benefit from the functions of it.