Posted on 31st Dec 2020 @ 9:00 AM
In order to meet different needs of our customers from all over the world, we have produced many kinds of signal jammers currently for your choices. Some jammer devices are designed to block the signals of the cell phones and some of them are designed to block the signals of the WIFI only, some can block the signal of Bluetooth and some can cut off the signal of cell phone GPS wifi Bluetooth just in one jammer kit. Of course, there are also some jammer devices are produced to only cut off the signals of GPS signal, today we will produce to you what kind of jammer is a good GPS jammer and if you need to know more information about the GPS signal jammer device, you can come here a good online store www.jammerinthebox.com and click into the category of the GPS signal jammer, you will have the chance to come close to them and have a comprehensive understanding of such useful device.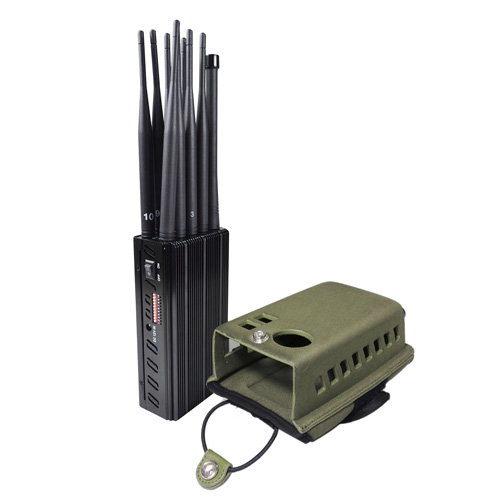 What is a good GPS signal jammer? Here is a good example. This 10 Antennas Plus Portable Mobile Phone Signal Jammer LOJACK GPS Wi-Fi Signal Blocker JTB-087-0001 is designed with a fashion color and it could jam the all the GPS signals wifi and mobile phone signal all in one.
The device can work while being charged. Moreover, each band can work separately or simultaneously. Up to 7watt high output power and high gain antennas which makes the device more powerful. It is easily taken and operated, internal chargeable battery and lower power consumption, it can be working continuously more than 1 hour and the battery is easily charged by pocket charger. You can create an area about radius 2 to 20 meters to shield. With car changer, you can carry it anywhere you want. This is what we call good GPS signal jammer. Get it!